Seeking a Freelance Direct Response Copywriter?
I've helped my clients unlock over a quarter million dollars in added sales through simple yet unfairly persuasive writing.

Would you like me to help your business too? Click one of the buttons below.
I've done work for…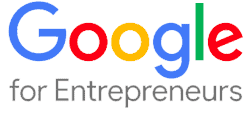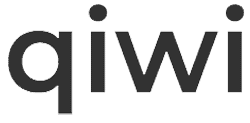 And many more!
The Shoes You Want Filled
(a.k.a. Services)
Brochure Copywriter
Many say the brochure is dead. Those who know otherwise don't bother to correct them. Great brochures offer useful, well-written information that prospects won't want to throw away. And they're a constant, physical reminder in a world of overcrowded inboxes. Gets yours from a competent brochure copywriter today.
Prices start from 749 USD
Direct Mail Copywriter
According to the Association of National Advertisers, direct mail has up to a 900% higher response rate than digital marketing. A well-crafted direct mail package may unlock profits in your business that you might be hard-pressed to find in other channels. Why not get a direct mail copywriter and start today?
Prices start from 1,999 USD
(Pay-for-performance options available)
Email Copywriter
Findings from Litmus show email yields an average 4,200% Return on Investment for many companies. But the average inbox is flooded with up to 121 emails per day. Escape the dreaded 'Promotions' tab. Get more emails opened. And drive more sales with better-written emails from an email copywriter today.
Prices start from 99 USD
Minimum order is 3 emails
Retainer option available
Facebook Ad Copywriter
No other advertising service on the planet lets you narrow down your exact audience and test dozens of marketing messages so cheaply. But with the latest iOS privacy update, your ad copy has never before been this important to get right. Get a Facebook Ad copywriter to help boost your ROI today.
Prices start from 99 USD
Minimum order is 5 Facebook Ads
Retainer optionsavailable
Sales Page Copywriter
A sales page, also known as a sales letter, is a marketing message with only one job: close the sale. Effective sales pages suck in a prospect, strike the right emotional triggers, and pushes for a sale, then and there. If you can generate traffic, a well-written page from a sales page copywriter isn't too different than owning your own money printing press.
Prices start from 999 USD + 2.5% commission
VSL Copywriter
VSL is short for a Video Sales Letter. Think of it as a sales pitch becoming a Netflix show and you have the same idea. There is an extra layer of nuance in VSLs because words needs to be written with video, sound AND length in mind. But that effort from a VSL copywriter is often rewarded with much higher engagement and sales.
Prices start from 1,499 USD + 2.5% commission
Website Copywriter
Your website is your online home base. And it can't all be pictures and pretty colors. Whether you want Google to notice you (SEO Copywriter) or you want the traffic you ARE getting to take the next step in your funnel (Conversion Copywriter), you'll need a competent website copywriter to help you do it.
Prices start from 299 USD
Website / Funnel Audit
Is your website not getting you the leads you want? Has your new funnel not been performing as well as you expected? If so, get an expert pair of eyes to diagnose problems and put profits back in your pocket. With each audit, you'll receive a video recording and written report for your convenience.
Prices start from 249 USD
Curious what others experiences are?
"Have You Worked In My Niche?"
(a.k.a. Industries Served)
Beauty
Everyone in the beauty industry understands that buyers want to banish insecurities, gain confidence and feel beautiful when they look in the mirror. A good beauty copywriter recognizes those wishes and transforms your product into a genie that grants them.
CBD
According to New Frontier data, the cannabis industry is growing FAST. It's currently a free-for-all land grab and the stand-out winners will be the brands that combine a compelling product with a CBD copywriter that can build compelling messages. Will that be you?
eCommerce
If it exists, it's being sold on the internet. I've written for second-hand luxury watches, compression shorts, high-protein doughnuts, garage lights, and many things in between. An ecommerce copywriter with broad experience means new ideas and bigger, better sales results.
Health
Based on new information from Grand View Research, the health supplements industry is worth $140 Billion. Because I've written for multiple health supplement brands, I can tell you a winning brand need health copywriter to stay on top. Get one today.
Nonprofit
According to the National Center for Charitable Statistics, there are over 1 million charities registered every year. Thus, even the best causes in the world need strategic marketing to raise funds. With the help of a nonprofit copywriter, get fundraising appeal letters that help your cause win hearts and funding.
Real Estate
Top producers sometimes need that extra sizzle to sell that special home. Whether that's Facebook ads, online listings or other marketing channels, having a real estate copywriter who's helped dozens of agents and realtors lock in better deals for their clients is always useful.
See your industry listed above?